Love to Read Event & Book Fair
Thur., Feb 2nd 4-6 PM
Sign-up by Jan 27th, we want to be sure to have enough supplies & surprises for all the students attending!
Book Fair will be open from 4-7pm
Come join the Options staff and have a fun filled evening of reading, activities , and the Scholastic Book Fair!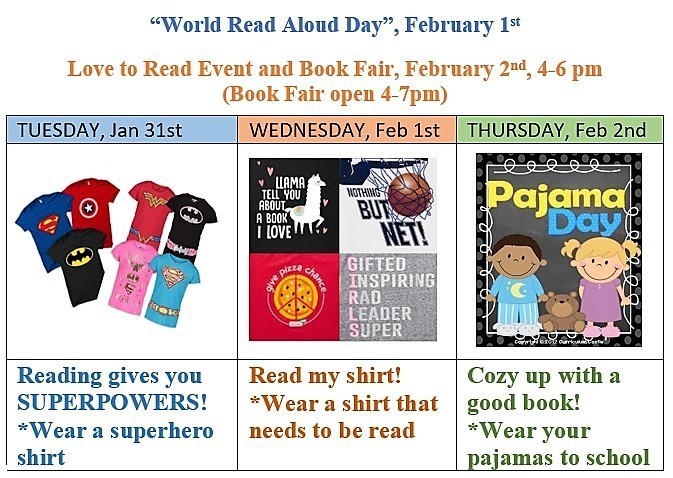 Love to Read Dress-up Days!
Lets have some fun during our "Love to Read" week Tue 1/31 - Thu 1/2!
All students, and parents or siblings,can participate, whether you're in Academy, Blended Learning, Schooling at Home, or Schooling Online! Send your pics, to Harriett at peteha@elkhorn.k12.wi.us, for each dress-up day and we will post them on our Options FB page, we can't wait to see your pictures!