Students in Mrs. Crums Social Studies class explored the world with VR Goggles!
In third grade Social Studies, students have been learning about Ancient Civilizations, such as Egypt, China, Greece and Rome. Students to be able to "visit" some of those places. What better way than to use the VR Goggles! The students had a blast seeing the Great Wall of China, the Egyptian Pyramids and the Acropolis of Athens.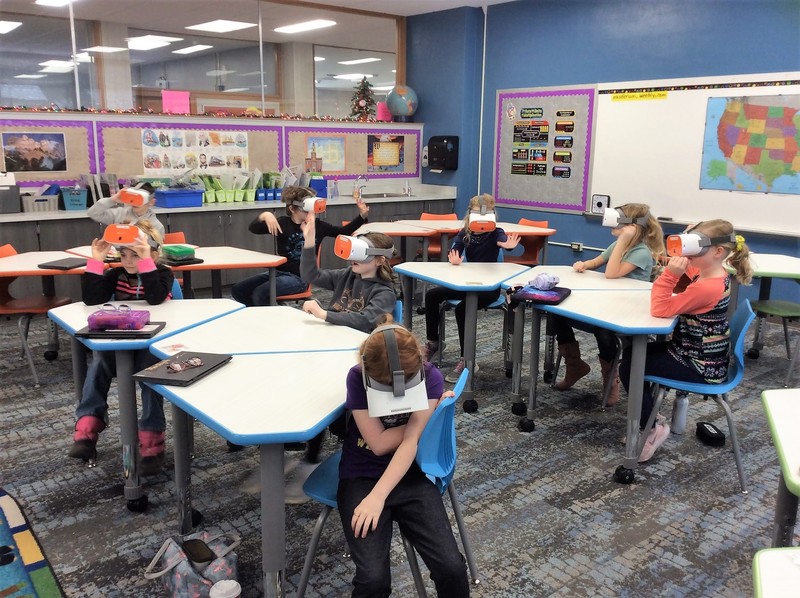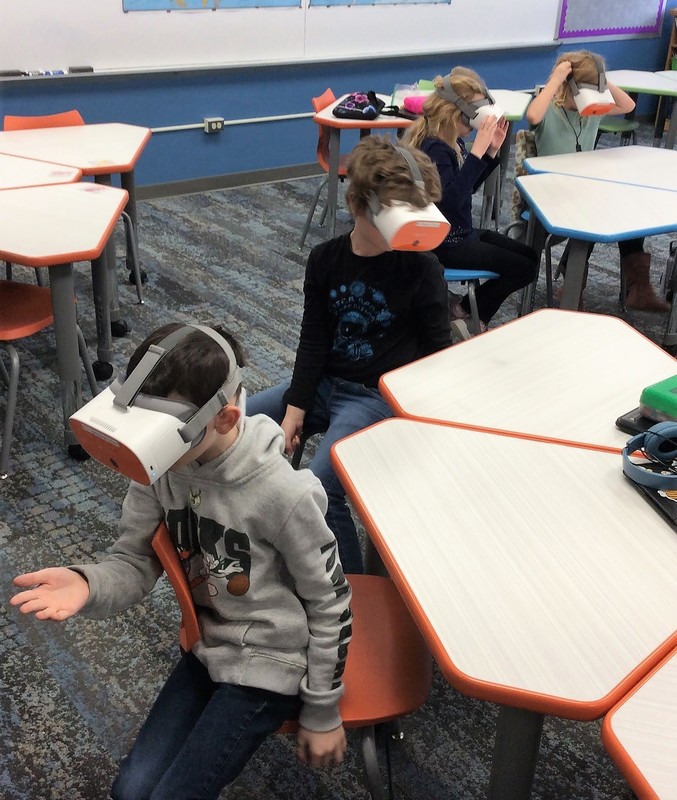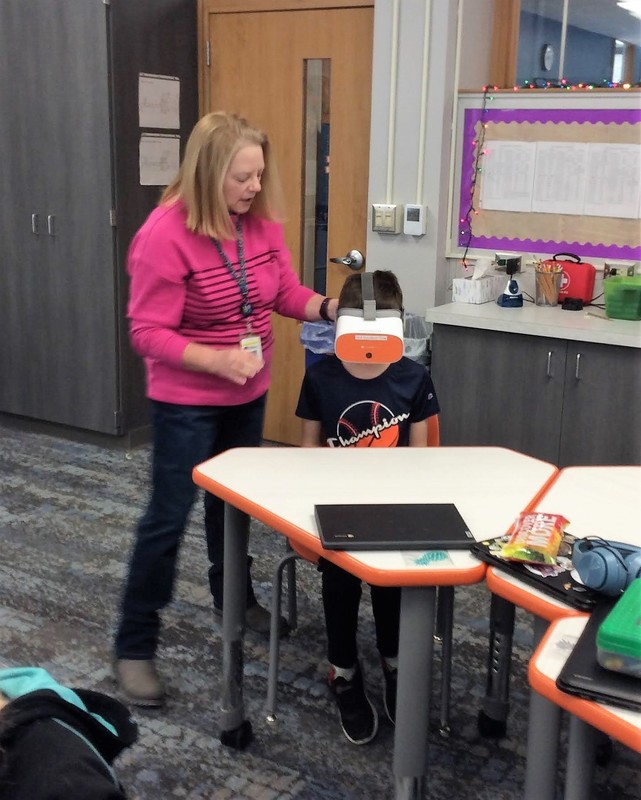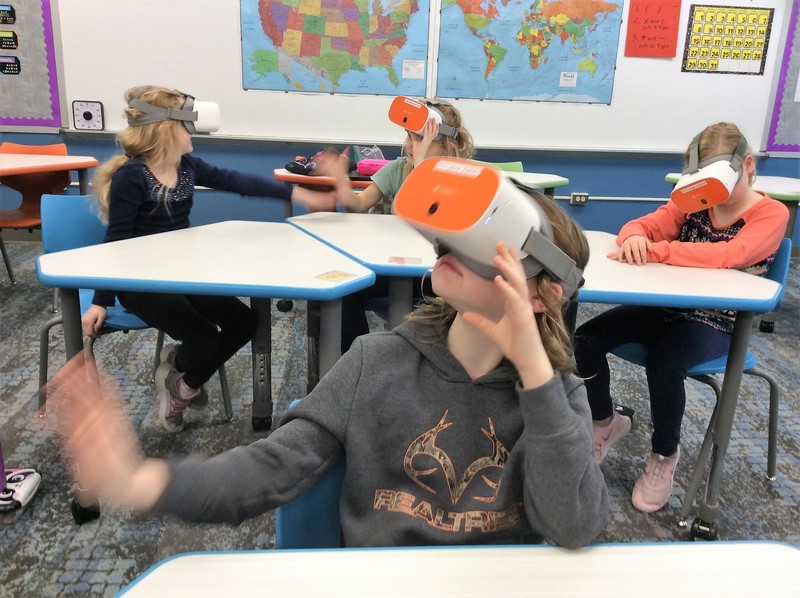 The fifth grade class has been studying the Revolutionary War, students got to visit Washington DC, and took a guided tour of some of the popular monuments and sites there.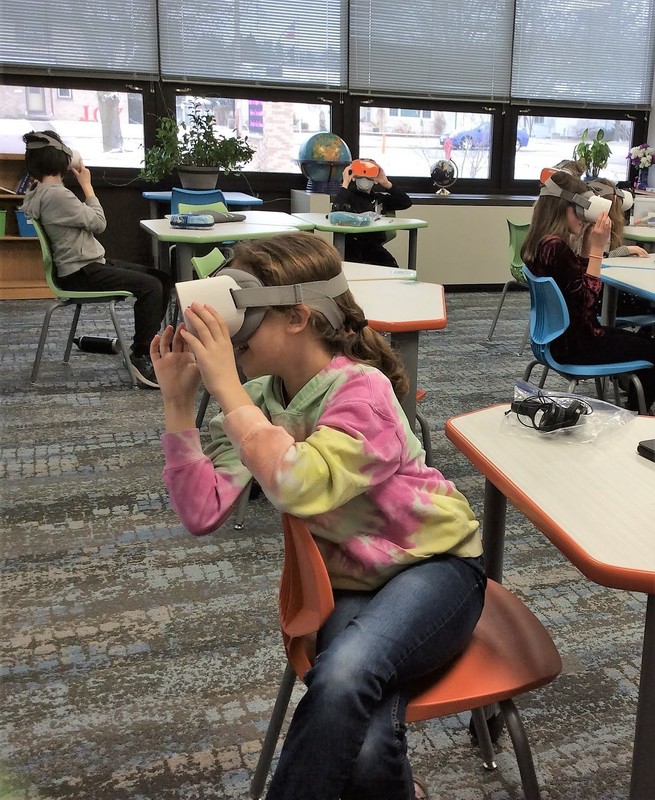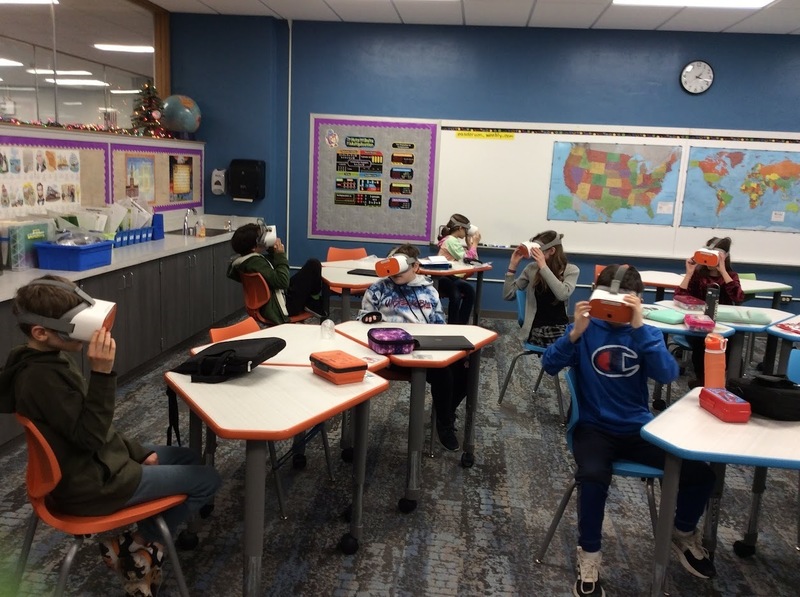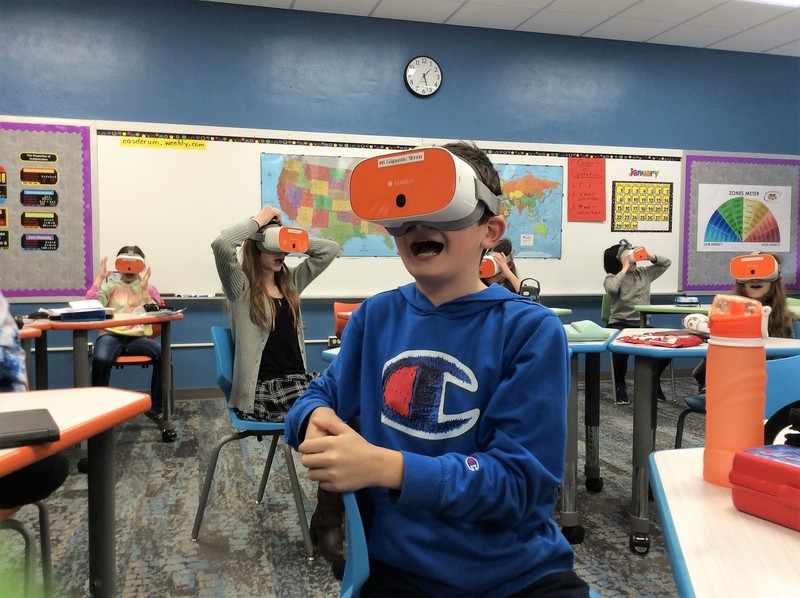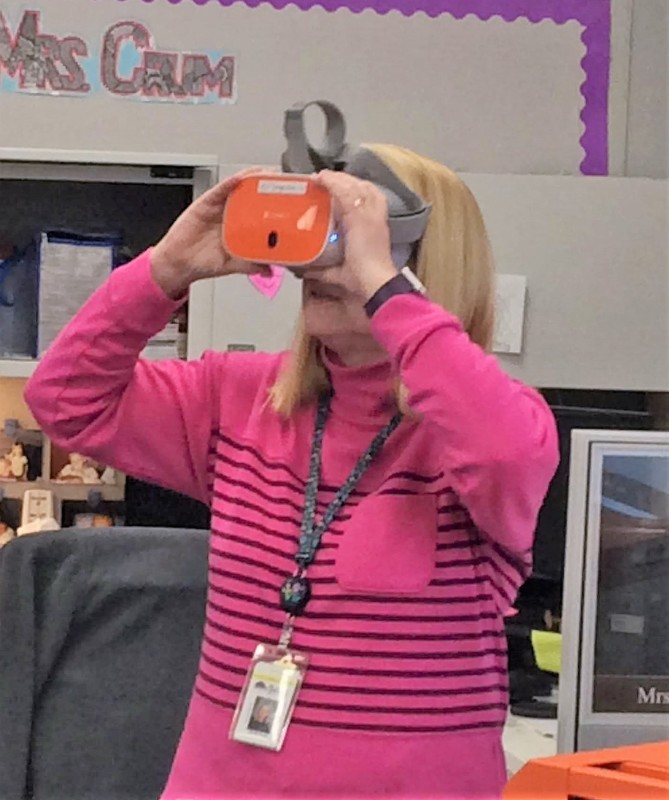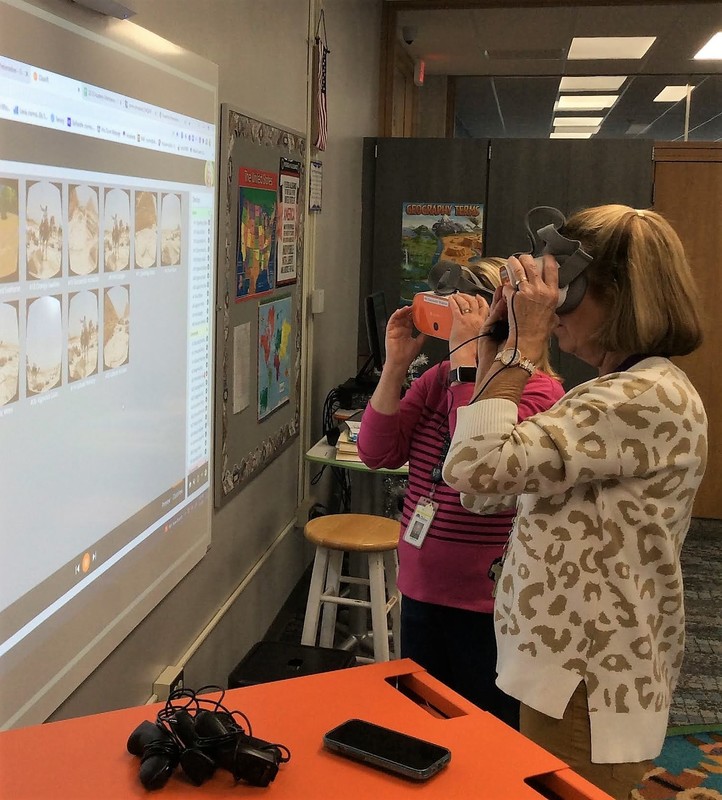 In both classes, we explored a bit and walked through a rainforest, saw an erupting volcano, and even swam with sharks (which made all of the kids scream and laugh)! They had a great time exploring new places and having experiences that made class "come to life."